Hey guys! I'm developing a new game - Koloniigo.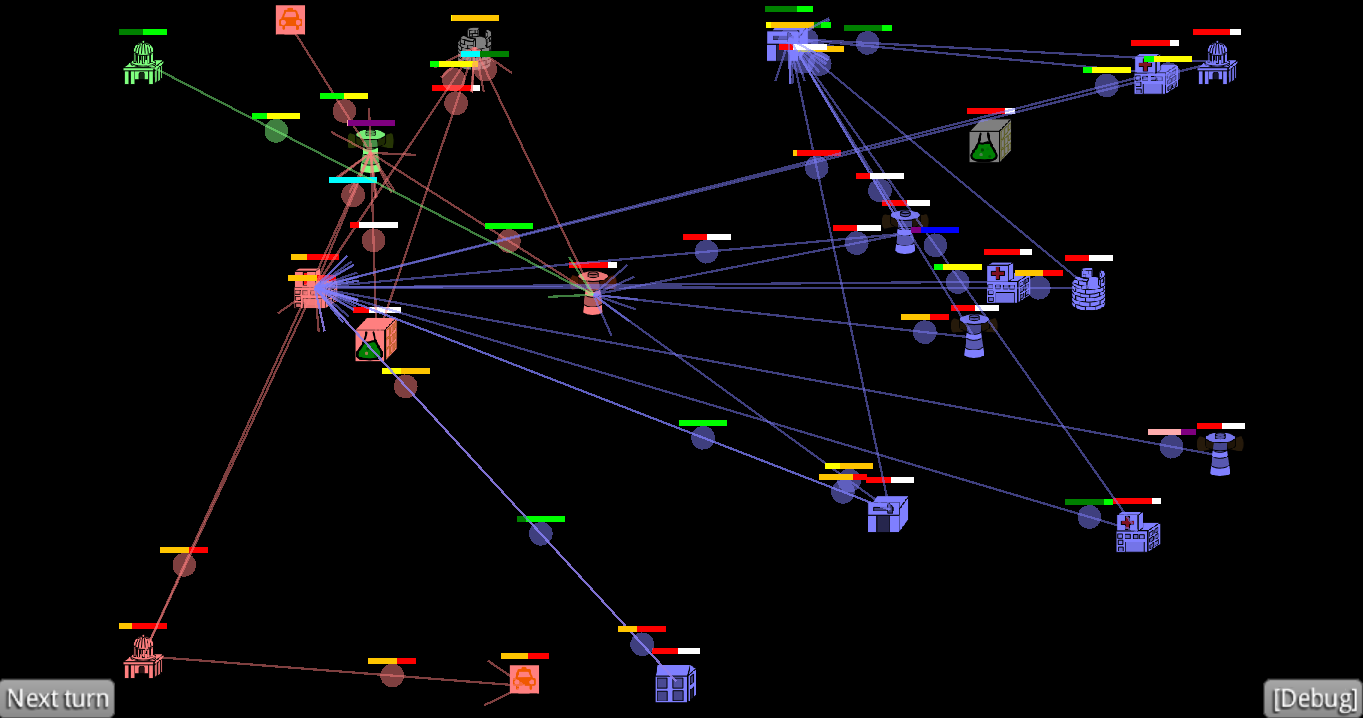 It is a turn-based strategy game. At the beginning, each player owns a building. Each building generates population over time. Each player can send population to another building to reinforce/conquer it. The objective is to take control to all buildings in the map.
Currently implemented:
What you can see in the screenshot :P
Complete game logic
AI(it's pretty strong. Probably the strongest AI I've ever made in my life)
Random map generation
TODO:
UI. e.g. menu screen
Graphic, including background and button icon
Animation
More will be added later :p
This game will be available in HTML5 and Android. No schedule of release. I will release it when it is ready. :p
FYI: This is my first time announcing work-in-progress game in this blog.