Hey guys! I've just released a new game. Poopie: Making Kim Jong Un Cry!
It is an enhanced version of my Ludum Dare 33 Entry.
What's new:
More upgrades
Better graphic
Faster start off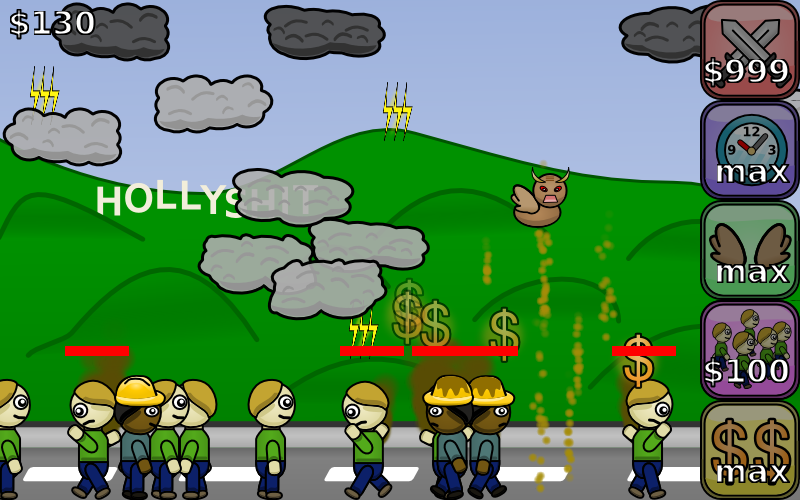 The graphic isn't very good. But it's already a big improvement compared with its preceder. Well, my art indeed sucks. But it's getting improved over time. :D So don't complain about it. :P
Rules(New)
Move you mouse to control the position of the bird/owl/whatever you call it
Click/touch to poop
Avoid lightning
Poop on people to make money
Upgrade with what you've earned
Poop on Kim Jong Un to win the game(For entertainment purpose only. No political message intended)
Stop pooping when police car is passing by. :P
FAQ: Why does this game has something to do with Kim?
A: Win the game to figure it out! :D
Play
HTML5 version is released. Android version coming soon is now available!